Property inspections with Integrity!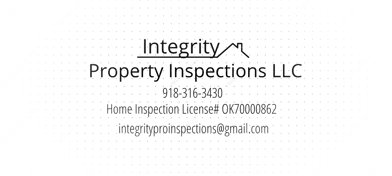 Integrity Property Inspections has over 25 years of construction and home inspection knowledge and experience. Our detailed inspection reports will provide the customer with color photos all in a easy to read report. We understand that buying a home is one of the biggest investments that you will ever make.
Discuss Pricing and services
Your home should be filled with furniture that is both beautiful and useful. We combine our expert craftsmanship with a keen eye for design to make sure that your home's décor surpasses expectations.
Here's what our customers say
"With only a handful of ideas from me, the team designed and produced the most spectacular kitchen, one that I know the whole family will love for years to come."
- Clarice Turner
"I have worked with the team on a number of client installations. They always know the exact furniture or fittings to create to ensure every space is special."
- Brian Moten
"Watching the team at work is mesmerizing. Their knowledge of joinery is second to none, and I feel privileged to have their unique furniture in my own home."
- Joyce Gould
Perfect furniture is not a luxury
Put your design dreams in our hands
OUR ADDRESS
Integrity Property Inspections 20655 Valley West Drive Claremore, Ok 74019
CONTACT US
integrityproinspections@gmail.com
(918)316-3430
WORKING HOURS
Monday - Friday
8:00am-5:00pm
Weekends by Appointment